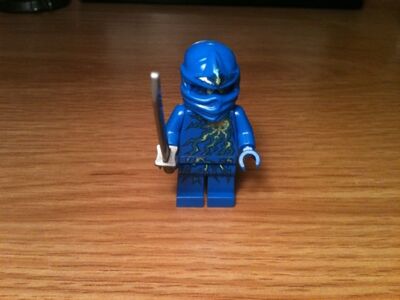 Jay is the Ninja of lightning. He has six versions of himself which are as follows: Jay, Jay DX, Jay ZX, Kendo Jay, NRG Jay, and his microfigure form. He has a major crush on Kai's sister,
Nya
.His elemental weapon is the Nunchucks of Lightning.
He gained his full potential in the episode, "One bitten, twice shy" when He was bitten by a snake. When he was almost through his transformation, he saved Nya from falling off a broken roller coaster. Then Nya kissed him and he went back to normal. He wears a blue suit.
He has a relashionship with nya.